Palouse Equestrian Center
"In riding a horse, we borrow freedom." ~ Helen Thompson
About Us
Here at Upper Columbia Academy we value not only outstanding academics but also hands on learning. The Palouse Equestrian Center is located with the school on the rolling hills of Spangle, Washington. Here the students will be able bring their horses. We offer boarding, riding lessons, and a horse club. Group classes may very depending on the year. It is exciting that students will be able to experience the joy of horses and have the chance to learn the many life lessons horses offer.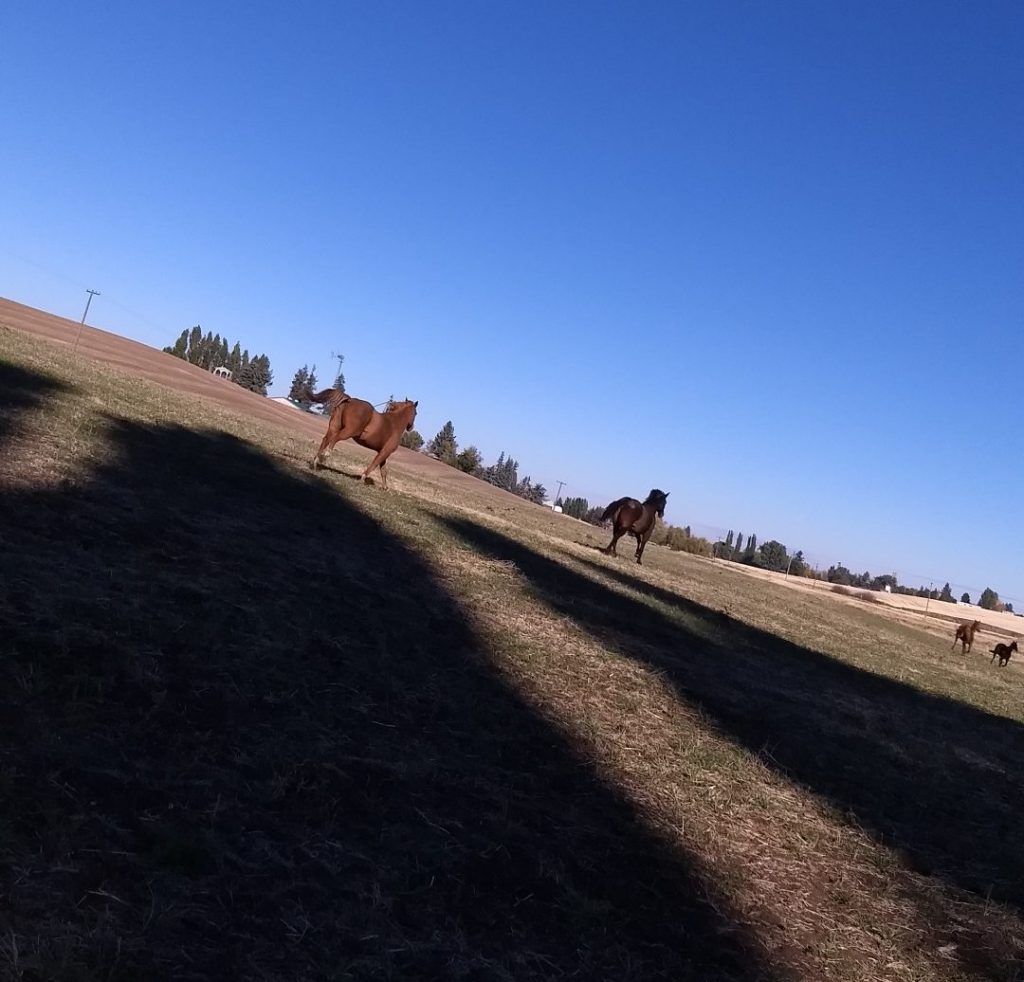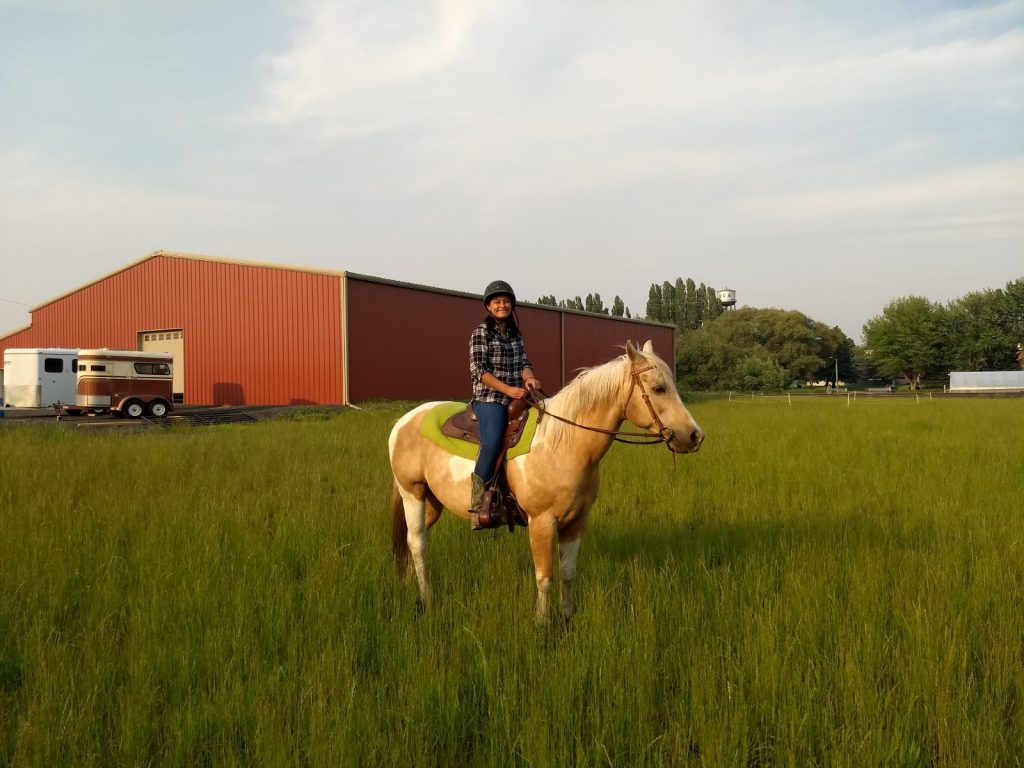 Up and Coming
Our arena is up and running.
Lessons
Lessons are offered  to students at Upper Columbia Academy and the elementary school. Western and English lessons are available. We are not a competitive barn but rather focus on good riding and other horsemanship skills that are foundational and applicable for many different disciplines.
Upper Columbia Academy and UCA Elementary students get a discount and only pay $20 for an hour lesson.

P.E. credit for riding lessons will be available Fall 2018. Students must use an add class slip to get credit.
Boarding
We have about 20 acres of pasture split in two, and a smaller paddock. The pastures and the paddock all have 12×24 foot run-in shelters.  We provide hay, water, and a salt block.
$160 per month
Students are encouraged to be involved with their horses care as much as possible.
The Director will work with student's schedules and needs.
Palouse Equestrian Center provides hay, water, and salt blocks.
Owners provide grains and supplements.
Owners can be informed of scheduled vet and farrier visits, but do not have to be present if the horse is manageable and owners make arrangements for payment prior to the visit.

Students can ride in the indoor arena, an outdoor riding space, and seasonally through the surrounding fields. We also have a round pen.
All horses should be up to date on vaccinations and have an unexpired Coggins test before arrival.
Horses housed together will need to be on the same deworming schedule.
The facility is not appropriate for stallions, mares ready to foal, or horses with dangerous behavior.
All other possible arrangements discuss with the Director.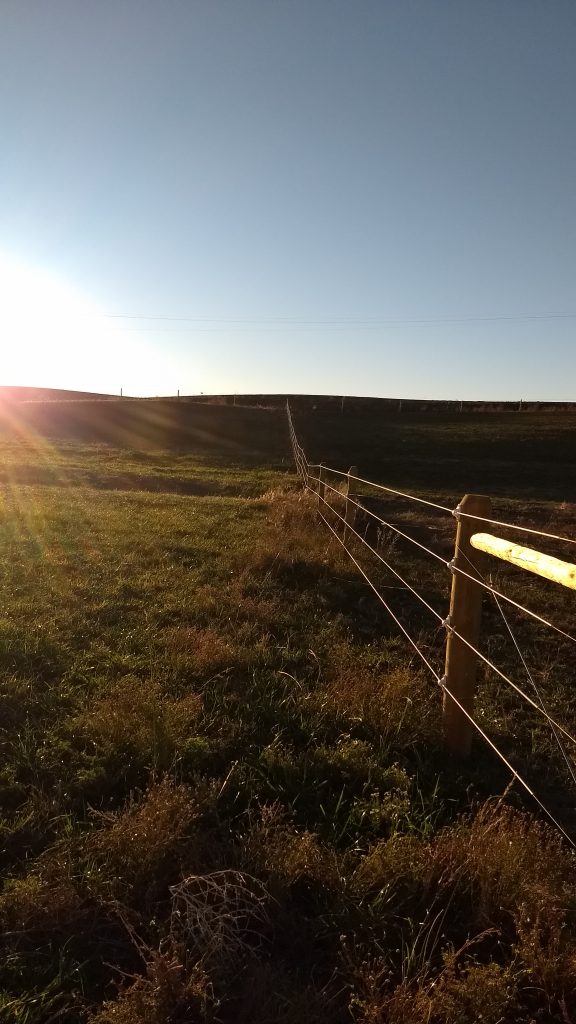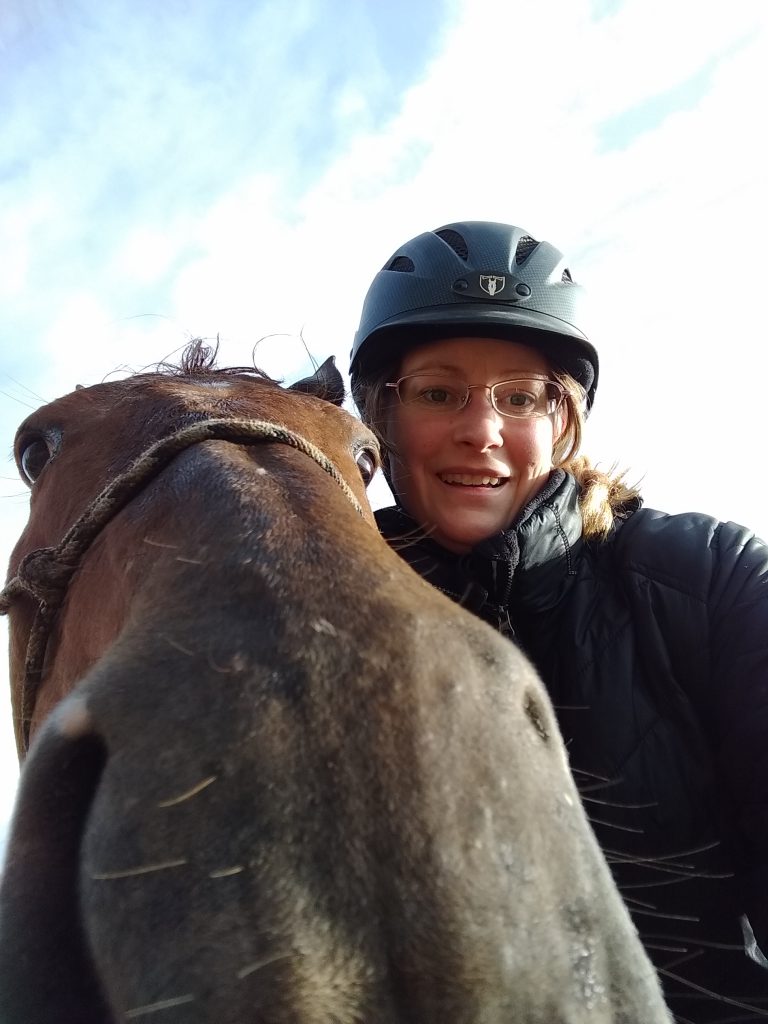 About the Director and Instructor
Sarah Holloway grew up in the foothills of the Rockies in Montana. She studied Outdoor Education at Southern Adventist University in Collegedale TN, where she became involved at a local barn, Hidden Hills Farm and Saddle Club. She started teaching at Hidden Hills after college. Before coming to Upper Columbia Academy, Sarah worked as an instructor for about five years and as Barn Manager for a year, all while gaining experience as an outdoor educator. She also took a year to be Maintenance Assistant at Mount Ellis Academy in Montana. Sarah is excited about how horses can be a part of Upper Columbia Academy and the local community.
Contact Us
Phone: 509-245-6090
Email: Equestrian@ucaa.org
Located by Hymark Saw Mill west of main UCA campus.