The Upper Columbia Academy Bakery is another hands on way to help Bridge the Gap and support UCA! You will receive some delicious baked goods in the process! Please click on the link below to place your order. Please bring a check (made out to UCA) or exact cash at pick-up. The order deadline each week is Tuesday midnight for a Friday 2pm pick-up. The café will close each Friday at 2:30pm.
Location:
Upper Columbia Academy Café (parking lot behind the café)
3025 E. Spangle Waverly Rd., Spangle, WA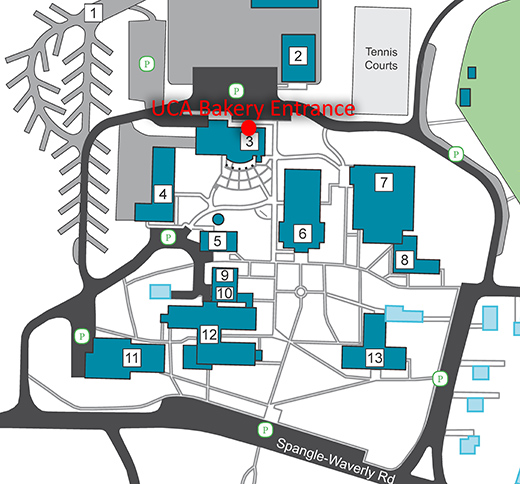 From Principal Johnson:
"Not only has the Coronavirus interrupted our school program, it is impacting the school's financial stability. We cannot collect room and board while the students are away; we've had to cancel our Gala (major fundraiser); we expect that some parents will lose jobs and be unable to follow through with their financial commitments.
We have already initiated several cost saving measures. Our goal is to NOT lay off any of our full-time staff. They are the lifeblood of this school. We want to reopen our doors and welcome our students back as soon as it is responsible to do so. If we are forced to lay off our teaching staff, it will make reopening the school very difficult.
So, I am writing to you today to invite you to help us Bridge the Gap during this difficult time. We need $250,000 by the end of this fiscal year (ending June 30, 2020). Now, $250,000 is a lot to raise in three months, but God is good. He has already provided the first $125,000!
Thank you so much for your prayers and support!